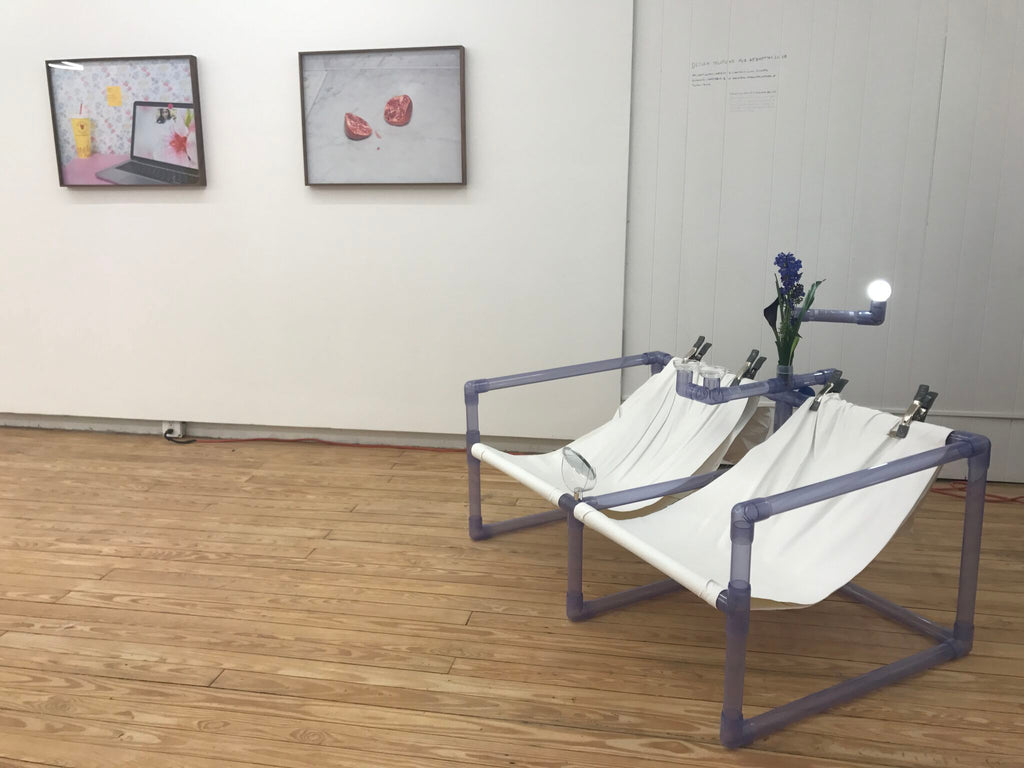 Design Solutions for Attempting Love (Love Seat)
---
Design Solutions for Attempting Love plays with position, objects, and transparency, as a system of solutions for relationships, partnerships, and sweethearts.  In attempting to increase our knowledge of carnal reliance, we'll need all the assistance we can get.
PVC, Canvas, Clamps, Lamp, Plastic Champagne Coupes, Flowers, 
Prophylactic
,
  Vanity Mirror, Blue Racquetball, Alprazolam, Leftovers of Promised Love.