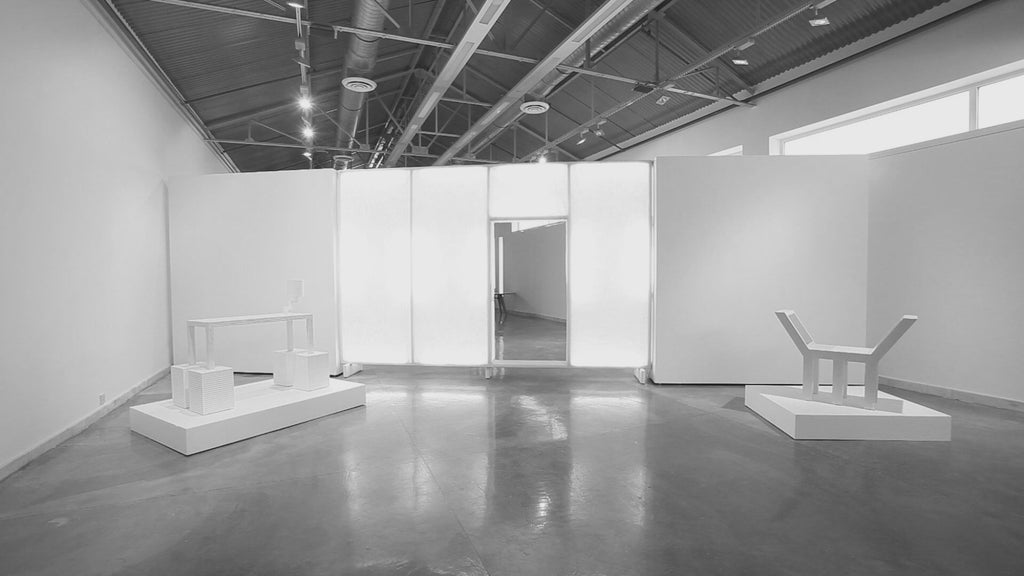 GALLERY
IVAN: The Reconstruction of Narcissism
---
IVAN, serves as a division, or barrier of consciousness, by separating the pieces; urging the user to advance and progress.
IVAN

Steel, Mesh Netting, Fluorescent Lights
2014
Dither, when straddled, eases the user into reflecting, interviewing, and questioning. 
Dither

Wood Veneer, Glass Mirror
2014
Mull aids the user to postulate, rectify, and resolve; alone, at a desk, or in conference, at a table with stools.
Mull

Wood, Styrofoam Wallpaper, Candle 
2014
Adamantine activates the user's sense of clarity, strength, and confidence.
Adamantine

Acrylic, Steel 
2014
N+ provides a platform for perfection.
N+

Wood, Plastic Paint, Concrete
2014
By POWERHOUSE
Exhibited @
Sultan Gallery, Kuwait, January 2014